Stay with Digital Currency Signal to review the article below
The CryptoQuant site is a benchmark for increasing the accuracy of data-driven decisions. This platform is primarily used for such analysis, but what is the purpose and services of CryptoQuant? Investors in the cryptocurrency market often fail to make data-driven decisions due to lack of time and adequate information. On-chain analytics is one of the emerging analytics in the digital currency world that provides users with all the clear information of the blockchain network to make smart decisions.
The CryptoQuant website is at the top of the ranking of the best analysis websites and offers the ability to import and export trading liquidity. In this CryptoQuant demo, you will learn how to predict the future of digital currencies by analyzing intranet data.
What is the scope of the CryptoQuant website?
The field of cryptocurrency contains comprehensive data and information that is used and analyzed in various digital currency transactions. This information includes market information on digital currencies, chains or similar information, as well as short-term or long-term indicator analysis of Bitcoin, Ethereum, various stablecoins and ERC-20 tokens. More than a million marketers around the world use the information on this site and more than 10,000 articles are published each month based on this information.
All transactions in the world of digital currencies can be tracked through this website's data, and active digital wallet addresses can be identified in a variety of ways. In addition, using CryptoQuant data, it is possible to determine whether a cryptocurrency exchange inventory shows profitable transactions or not.
What information does the CryptoQuant site provide?
CryptoQuant website data generally includes the following:
Network data, including data from the blockchain network. As well as the number of active addresses of digital wallets.
Digital currency market data is provided based on exchange rate data.
A data channel known as institutional flow data that shows the share of capital among key players such as cryptocurrency exchanges and miners.
Of course, all this data allows traders to get useful results from this analysis. This data will help you get a better insight into the problem of analyzing what this digital currency is.
What information is the CryptoQuant site used for?
What is the main purpose of presenting information and information about CryptoQuant and what is the use of this information? According to information on the CryptoQuant website, various tools such as graph analysis can be used. Important applications of data encryption include:
Overview of Different Cryptocurrency Charts – This site has different indicators like mining flow and flow indicator which are used to analyze data for Bitcoin, Ethereum, stablecoins and altcoins.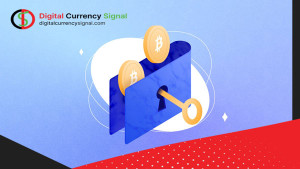 Monitoring of incoming and outgoing flows: It is possible to measure incoming and outgoing flows in exchanges and data available on this platform.
Create a professional file: Using the data from this page, you can create your own professional file.
Notification of future investments: CryptoQuant's built-in alerts allow the trader to be notified of sudden price changes. These warnings are issued based on data analysis of this site.
Check out the different parts of CryptoQuant
To present the CryptoQuant site, it is best to refer to the various parts that make up the majority of its popular services:
Chart Overview Section: This section is one of the analytical tools on this site that allows you to filter data using different filters. In this section you can see various information related to famous digital currencies like Bitcoin.
Exchange Flow Section: This section of CryptoQuant measures the inflows and outflows of digital currency exchanges. For example, if the flow in digital wallets on exchanges is high, it means the movement of traders. Simply put, traders try to transfer their digital assets from wallets to exchanges and sell them.
Pro Charts Section: Access to TradingView features is available in this section of the site. You can use the analysis of other users in this section to evaluate the potential opportunities available.
How do users work with the CryptoQuant website?
One of the main questions is how traders can work with CryptoQuant? Users who wish to use data and different sections of this site must first create an account. To do this, go to cryptoquant.com and enter the registration section. After entering the required user and email information, click the link in the email to complete the registration and verification process. Access to all sectors is now possible and you can make smart decisions as a trader.
Is CryptoQuant free to use?
You may have wondered how much it costs to use cryptocurrency and is it possible not to pay for the service? CryptoQuant Professional Services are paid and not free, and various subscriptions can be purchased monthly or annually. Of course, the important thing here is that all users will get $39 in free credit by logging in and registering on this site to test the features of the different sections. . In addition, the services purchased on this site can be renewed and even canceled, and there are the necessary possibilities for a professional and pleasant user experience.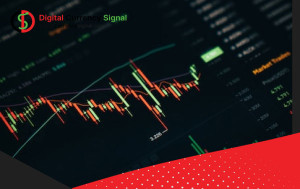 Traders can access the non-free portion of the site by visiting the pricing section of the CryptoQuant site.
CryptoQuant website is an opportunity to invest
In this article, the importance of such research and the answer to the question, What is Cryptocurrency? Professional investors in the world of digital currencies need a reliable tool for accurate market forecasting, and CryptoQuant fulfills all these expectations. Using data from different blockchain networks is one of the key requirements for accurate prediction and this type of research is based on this philosophy. With CryptoQuant tools and data you can get future statistics like this from on-chain data.