Stay with Digital Currency Signal to review the article below
In this article, we'll take a look at the Ronin Network and teach you how it works. The Ronin Network is a sidechain or parallel blockchain based on the Ethereum blockchain; Ronin Blockchain includes many features and applications that have made it popular among blockchain-based software and game developers. One of the blockchain-based games that uses the Ronin Network is Oxy Infinity. Follow us till the end of the article to know about this network.
What is Ronin Blockchain Network?
Ronin is a blockchain based on the Ethereum Virtual Machine (EVM). This blockchain was developed by Sky Mavis Studio to provide a platform for computer games with the ability to earn money in the form of digital currency. The creators of Ronin decided to offer this platform for the decentralization of blockchain games. Currently, one of the most popular blockchain games called Axie Infinity is being developed on this blockchain. This game was able to increase the number of NFT transactions on the blockchain by 300% at launch. Apart from game developers Sky Mavis and Axie Infinity, other game studios such as Directive Games, Tribes, Bali Games and Bowled.io have also used the platform to showcase their products.
The Ronin Blockchain Ecosystem
In the world of computer games, in-app transactions play a very important role. Given that Ron's main goal is to provide a platform suitable for gaming, this blockchain pays particular attention to the cost and speed of transactions carried out on it. The Ronin blockchain network initially used a proof-of-skill consensus mechanism. In this way, the blockchain's trusted nodes were responsible for storing transaction information and verifying it. However, this system has raised concerns about decentralization. For this reason, the developers of the Ronin blockchain decided to replace their previous method with a DPoS (Delegated Proof of Stake) system. With this method, any node with enough Ronin Token (RON) can confirm transactions and validation.
In the Ronin blockchain ecosystem, two elements of decentralized applications (DApps) and, of course, the RON token play a very important role. We've covered more of these components below.
provincial theory
RON is considered a valuable and active token on the Ronin blockchain. Using this token, users will be able to access many features such as transaction payment, staking and winning, transaction verification and more. The verification of this blockchain is completely dependent on having the RON token. Similarly, the creators of this platform encouraged investors to buy and hold this token, and it seems that this process has been successful.
decentralized applications
The second important part of Ron's platform is its embedded applications. These types of applications make it easier to use this blockchain, and more users are willing to participate. Due to the importance of Ronin decentralized blockchain project, we have analyzed them in detail in the following article.
Main competitors of Ronin blockchain
If you are interested in popular networks and tokens in the metaverse and blockchain gaming space, there are other options available to you besides Ronin. In this part of the article, we looked at the main competitors of the Ronin blockchain network. The main competitors of this platform are:
central London
Decentraland is a completely virtual world based on blockchain in this space, just like in the real world, users have the possibility to create programs and various content, gain experience and even earn money. Decentraland brings an interesting and unique combination of blockchain technology and virtual reality to its users. The core token of this network is called MANA and it plays a fundamental role for the proper functioning of its financial process. All purchases and sales made on this platform are made with the tokens and in a decentralized market Decentraland is a great option for blockchain gaming users

machines
The engine ecosystem has created a perfect environment for blockchain game developers. Users of this ecosystem will be able to create, buy and sell game-related items. The engine also provides a decentralized and instant marketplace to speed up the buying and selling process of commodities and NFTs. The Enjin platform uses a token with the same name and symbol ENJ as its main token. Each ENJ token is backed by an Enjin Coin token and can be used to buy and sell an equivalent value of the same coin. Additionally, Enjin has the potential to be used in decentralized finance and is a versatile cryptocurrency for those who want to play on the Enjin network.
Theta
Theta is a blockchain-based platform designed specifically for the gaming and streaming industry. Users of this platform can stream videos, game streams and other similar content in a peer-to-peer network. Theta has eliminated the need for centralized servers and dramatically improved broadcast and audio quality. The Theta platform is one of the leading NFTs in the blockchain game. In addition to computer game enthusiasts, this article has attracted the attention of investors and NFT collectors on the Theta platform.
Ronin Blockchain App
Ronin developers have paid special attention to the practicality of this project. Offering some decentralized applications for this blockchain shows up well. Below we have presented some of the most important applications offered for this platform.
road and
As mentioned earlier, the Ronin blockchain network uses the Ethereum virtual machine. Therefore, this blockchain needs a bridge to communicate with Ethereum. Therefore, Paul Ronin's project offers the possibility to transfer tokens between these two blockchains. This bridge is multi-signature and requires approval from several operators before each transaction. The purpose of signing multiple bridges is to increase security and prevent unauthorized transactions.
Ronin block explorer
As the name of this application, Ronin Block Explorer is responsible for exploring the different blocks of the chain. Through this DApp, users can get real-time information such as transactions, block addresses, contracts and tokens of each block. Through this application, users can view the transaction history and track the progress of each transaction.
Ron Staking (RON Staking)
The decentralized RON Staking program provides staking and earning opportunities for investors in RON tokens. Through this application, users can access features such as managing locked assets, choosing the right validation, and managing rewards received.
Ronin wallet
Ronin Safe is actually a multi-signature wallet based on Gnosis Safe. The program requires multiple keys before signing a transaction. This signing can be done in different ways, such as multiple authentication or using several different wallets. The purpose of creating multi-signature wallets is to increase the security of your assets to the highest possible level.
Stir
Katana is a decentralized exchange that enables the trading, buying and selling of tokens on the Ronin blockchain ecosystem. This decentralized exchange includes features like swaps, depositing tokens into mining pools, market making fees and more. Along with these features, Katana Decentralized Exchange offers users features like analytics (to track earned rewards) and farm (to invest money to share Ron tokens).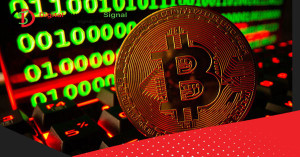 Hacking the Ronin Blockchain
In 2022, the Ronin network was subjected to severe abuse. By planning a real attack, cyberthieves could steal USDC and Ether from this site. The damage to Ronin from this terrible event is estimated at $625 million. According to Ronin developers, the reason for this hack was not related to technical errors. Instead, attackers used technical methods to gain access to specific user interfaces that blocked them. This cyber attack had a significant impact on the number of users of the Ronin network, as well as the price of Oxy currency (Axi Infinity's native game) and the RON token.
Less than a year after this event, Ronin decided to change the admissions process. The new system was widely deployed and the possibility of incidents like this hack will be greatly reduced. The new and current system used in this platform has made the assets of investors and blockchain users more secure.