Stay with Digital Currency Signal to review the article below
Launchpool, in the digital currency market, is a concept used to exchange digital currencies on exchanges such as Binance, through which users can earn money easily. In fact, launchpool
is a digital currency market exchange service that always calculates users' profits through participation money; Therefore, it is very popular among cryptocurrency activists. If you want to know more about the term launch pool and its application in cryptocurrencies, read this article until the end.
What is a launch pool?
The launchpool is a mechanism that allows you to earn new tokens by depositing certain coins and receiving them in this way. For example, the Binance exchange now implements this system on its website. The dedicated cryptocurrency, Binance Coin marked with the BNB symbol, is expected to surpass other cryptocurrencies since the launch of the money takes place on the Binance exchange, it must be operated via BNB or altcoin. You can invest in related fields such as BUSD, ARPA or ONT for profit. On the Launchpool platform you can earn by deploying a cryptocurrency called Yield Farming in DeFi projects.
How to participate in the launch pool project
To introduce your capital to Launchpool, you need to visit one of the exchanges that offer this service. Binance Exchange is one of the best exchanges and we will tell you how to participate in the initial capital of this exchange.
1. In the first step, enter the Binance website and click on the touch option on the top bar and then select Launchpool.
2. In the Launchpool section, you can see the projects you can bet on and win.
3. At the bottom of each pool you are offered, there is a Stake Now option, which you need to click on. (For each project, you'll see information such as annual profit percentage and bonus type to help you optimize.)
4. You will now be taken to a new page where you can access the Binance project by clicking on the stick button. (Of course, please note that the continuation is possible only for those who have completed the verification. Just right).
What are the benefits of Launchpool?
Launchpool has many advantages which are mentioned below:
Thanks to this mechanism, instead of keeping funds in your wallet, you can earn by investing in LaunchPool.
Binance exchange displays tokens listed on Launchpool.
Earn on this platform anytime. You can opt out on any terms you want.
Rewards in the LaunchPool are calculated every hour.
What are the disadvantages of launch money?
In addition to good advantages, LaunchPool also has disadvantages that should not be neglected when using this platform. For example, you can only use this platform for 1 month. This time is short and the project may not be well executed during this time.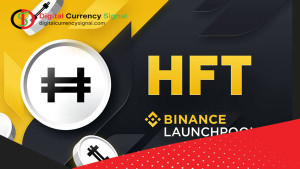 Although the LaunchPool platform calculates revenue every hour, these launch pools have many users. This increases the liquidity of the original pool and significantly reduces the results.
What are the rules of the LaunchPool platform?
Below we have listed some rules and conditions for depositing money in exchanges:
1. Staking mode tokens can be removed from Launchpool at any time.
2. If you invest in Launchpool, you can simultaneously invest in other cryptocurrencies.
3. Every day, the profits of Launchpool users are transferred to their accounts. Of course, this is directly related to the type of chips you have and the type of pool.
4. You need to use SPOT wallet to store tokens.
5. To invest in LaunchPool you need at least 0.1 BNB (on Binance Exchange) or similar token.
6. Binance Launch Money Exchange profit withdrawal time is from 00:00 to 01:00 UTC time.
7. Launchpool feature can only be used by those who have verified themselves on the exchanges.
What is the duration of the holding chip in the release group?
The shelf life of digital currency can vary from 7 to 30 days. This means that cryptocurrency holders will receive new tokens as a reward for pegging assets in Launchpool.
You may also wonder if users can detach their tokens at any time and get the devices back, or do they have to keep them locked for a certain period of time?
Yes, users can withdraw their tokens and newly created tokens from the liquidity pool at any time. Of course, if they share their wealth from the beginning of the project, their income will be maximized.
Three steps to receive digital currency from Launchpool
There are usually seed funds in different exchanges. To begin with, users can participate in Binance's initial target for BNB. Here it is:
Create a trading account on the Binance exchange.
Enter the minimum amount. For the launch fee, users only need 0.01 Binance Coins to participate.
Get the bonus anytime or at the end of the validity period (7 days).
What is the difference between LaunchPool and LaunchPad?
Launchpad and Launchpool are both funding methods in the financial markets; Attracting capital and supporting startups.
Both methods are designed to make investing and using the platform easier and more convenient. However, their performance is different from each other.
• Trading Tokens: Tokens earned through Launchpad can be exchanged instantly on the exchange, while tokens earned through Launchpool have a separate pre-transaction period.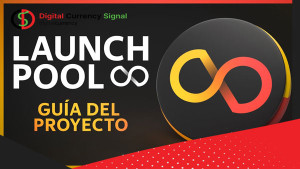 • Amount of risk: In the case of platform launchers, there is an inherent risk, for example if you have invested in a project and that project fails. So your capital will also be lost but there is no risk in launchpool.
• Limits: Launchpad prevents investors from owning too many tokens through a lottery system, Launchpool has no limits other than your own amount.
• Prize distribution method: Lottery method is used in Launchpad to distribute tokens, while in Launchpool, tokens are distributed to users who want to share their tokens.