Ultraverse City is a 3D virtual world launched on the BNB network platform. This virtual city built on the blockchain is not just for entertainment and allows its users to buy land in the metaverse, construction, business and entertainment. To buy land in Ultraverse City, you need the digital currency Ultracoin (ALC), and with this token you can perform various activities in this virtual city.
Ultraverse City affects our lives
Ultraverse City is an exciting virtual city where you can work, play, relax, socialize and interact with other people. You can use this city to communicate with friends and other users. You don't need virtual reality (VR) or augmented reality (AR) to join this 3D world, you just need a simple laptop to become one of the citizens of this city. Once the Metaverse is created and the city's reputation grows, our way of life will change. This makes it easy to communicate with people around the world, go to school, and more.
What are the features of Ultraverse City?
Dreams come true in this city. All land and buildings are rated based on the distance from the Central Business Towers and other points of interest based on their square footage. In Ultraverse City, ownership is individualized and decentralized and supported by blockchain technology. All land in the virtual world can be traded with full rights to sell, rent and mortgage.
Ultraverse is a city with many regions. Each neighborhood has a commercial tower and other landmarks that determine the value of the surrounding land. The main tower is available in 9 regions, which can only be purchased in advance. You can see the city map on the official UltraVerse website and use it to choose the best place to buy land in the UltraVerse city. For this you need to connect your Metamask wallet to the platform and the ALC token. Then you can see the desired location on the city map.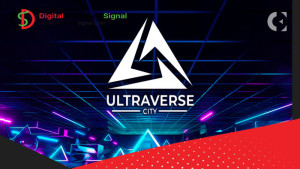 What are the benefits of Ultraverse City?
Ultraverse City is designed to be part of your advanced life. This city with its outstanding features invites you to start your virtual life there. Its main features are as follows.
decentralized city
Ultraverse is built on decentralization to create interaction and development, personal development, fast and free decision making, and fast response time. This decentralized platform allows users to own their virtual assets and no single owner can control or manage the city. All public transactions in this metaverse are protected and cannot be accessed by anyone.
easy access
Ultraverse City is available for sightseeing and activities such as leisurely walking and sightseeing. All participants can easily enter and exit the city to increase visibility, transparency and accessibility for all.
Miscellaneous assets
Various assets are valued in this digital city, such as NFTs for clothes and other items. The mechanism of virtual land is similar to real estate in real life. Land can be bought in Ultraverse and you can rent it to other users or resell it.
A unique NFT market
Ultraverse City has its own NFT market by integrating the three main blockchains Polygon, Ethereum and Binance China. The platform allows participants to store and display their NFTs or exchange them for cryptocurrencies.
How do we use Ultraverse City?
Community members can access Ultraverse City through augmented reality glasses, virtual reality headsets and Chrome browsers. You only need a Metamsk wallet and a PC to connect to this city. As we mentioned, you can buy and sell your digital assets on the NFT market in this city.
How Ultraver Buys Land in the City
Users must go through several steps to buy land in the city of Ultraverse:
• Buy Ultracoin tokens
First you need to get Ultracoin tokens. This requires a digital wallet such as Metamsk or Trezor that supports this currency. You need to go to a reputable exchange and get this digital currency.
• Apply for Ultraverse
Now is the time to register in the Ultraverse virtual city. To do this, go to the official website of the game Ultraverse.Studio and create an account by entering your personal details. In the next step, you will need to enter your wallet identification code into the user account you created to be able to transfer the purchased tokens to Virtual City. After this step, you will be able to communicate with other Ultraverse City users.
• Buy land in Ultraverse
Now you can easily complete the purchase of land in Ultraverse. Using the virtual city map, you can see available places and their prices. Then choose your options and pay, and you will become the owner of the Ultraverse city. You can also build anything you want on the floor with construction tools.
What are the benefits of investing in Ultraverse City?
Buying land in Ultraverse City can be a great investment and money making opportunity. You can also make more profit by using different methods like buying and selling virtual land or renting it to others.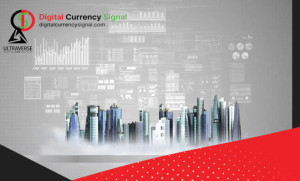 The Ultraverse is a metaphysical world built on the Binance blockchain where markets can be traded using NFTs. Currently, NFTs are receiving a lot of attention and many experts in this market predict a strong growth potential in this area. We will have to wait until virtual events, financial services and metaphysical places become billion dollar businesses and investing in NFTs becomes a controversial and professional position.
Ultraversal city, 3D world
Since the beginning of Metaverse till today, there are many projects with different capabilities, but Ultraverse City is one step ahead of all projects and has revolutionized this market with its unique services. Citizenship payments, introduction of radio channels in Ultraverse and its strong growth make this Metaverse platform very popular.
Useful Articles