What is it that sets the most productive traders apart from the rest? They have a comprehensive knowledge of the industry and are able to provide informed forecasts on the future direction of the market. They recognize the expanding network, uncover the hidden jewels, and find the exciting trade chances thanks to the knowledge they have.
They do not, however, only duplicate the trading ideas of others; rather, they go and examine the facts for themselves. You'll have a clearer picture of the situation thanks to the crypto trading instruments at your disposal. We hope that this article in digital currency signal will help you find the best sites regarding cryptocurrencies.
1.CoinMarketCap
This is the most appropriate spot to begin your investigation. It offers charts, rankings, stats, and other helpful data for about 20000 different crypto coins. You will need to sign up for an account before you can make full use of the website. They provide a helpful newsletter to their customers. You may uncover popular cryptocurrencies that people are looking for on the website by going to the area labeled "Trending."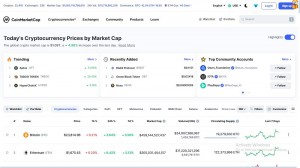 In addition to the spotlight and the gainers and losers, the most viewed and the most recent additions sections are also located at the very top of the chart. In the section under "Ranking" for cryptocurrencies, the order of the supported cryptocurrencies is determined by their total market capitalization. When you click on the column name, the order will be flipped.
2.CoinGecko
It's fair to assume that CoinGecko and CoinMarketCap have a lot in common visually. CoinGecko is the best destination for everything and everything connected to cryptocurrencies, as it features approximately 13,000 different coins and 617 different exchanges. You are able to see a list of cryptocurrencies and other digital assets, such as NFTs, along with additional information such as their volume, current price, historical metrics, and more.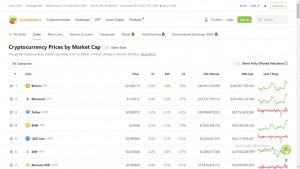 You may choose from a wide variety of languages and alter the default currency by using the settings in the upper-right corner of the screen. Register for various newsletters and read a significant amount of stuff that relates to cryptocurrencies and NFTs. The large collection of instructional literature in the library is more than sufficient to acquaint you with anything else.
3.Glassnode
Glassnode is an on-chain information and analytics platform, which means that it collects data from a variety of blockchains in order to precisely assess the activity of crypto networks. It then makes use of this data in order to give statistics and observations to shareholders.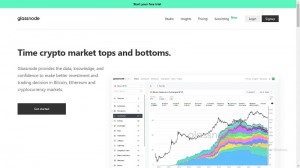 Glassnode is a tool that enables users to investigate several market indicators for any currency and monitor the number of current addresses that have experienced successful transactions. In addition to providing pricing data, the platform enables users to download data and establish price alerts.
4.TradingView
TradingView is one of the most widely used websites in the cryptocurrency industry. It provides graphing and technical assessment tools for traders in stocks as well as cryptocurrencies.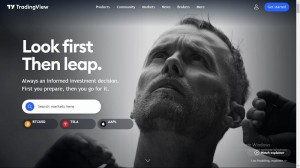 For those who are interested in accessing more complex capabilities in real time, the cryptocurrency website also provides support for charts that are quite thorough. It allows free users in addition to professional users access to its online charting tools.
5.LunarCrush
LunarCrush is a community analytics platform that does not just focus on the movement and transaction information associated with cryptocurrencies. In addition to this, it navigates across social networks in search of information on investor sentiment.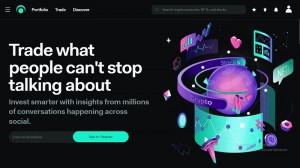 As a matter of fact, an investor's emotion determines his or her choice to trade or invest in any crypto, and here is where LunarCrush plays an extremely important part in illuminating the behavioral side of trading. It has the capability of searching through vast databases on websites such as Reddit and Twitter, amongst others.
6.CoinTelegraph
CoinTelegraph is a trusted source for news and analysis on the cryptocurrency and blockchain industries. The website is not only attractive to look at, but it is also simple to navigate because to its intuitive design and user-friendly functions.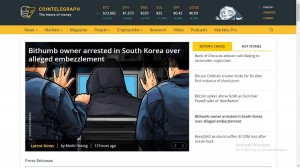 Additionally, CoinTelegraph offers some of the most comprehensive information and the most recent updates on research carried out by crypto industry professionals and specialists.
7.Messari
You are able to improve your trading selections by using Messari, which is a cryptocurrency information collector that provides a large number of useful tools for analyzing charts. You are able to tailor your study on the different currencies by making use of its screener, which provides a range of parameters like as volatility, volume, liquidity, and market cap for you to choose from.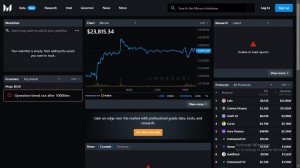 8.Cryptowatch
Cryptowatch provides statistics and analytics on the cryptocurrency market, and it integrates with more than 28 exchanges. Because it can be accessed via so many different mediums—from a web browser to a desktop application to a mobile app—it can simultaneously serve millions of different devices.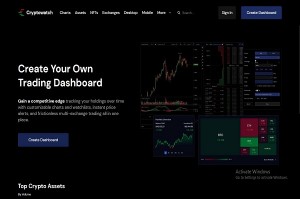 Kraken, which is a protected cryptocurrency platform, is the owner of it. Correlations and liquid bids are just a few of the one-of-a-kind features that come standard on the Cryptowatch platform.
9.Crypto Daily
The Crypto Daily website has the unwavering confidence of crypto industry veterans and seasoned investors. The website presents only reliable information on a variety of subjects relating to the most important cryptocurrencies now available, such as Bitcoin, Ethereum, and other cryptocurrencies that are currently trending.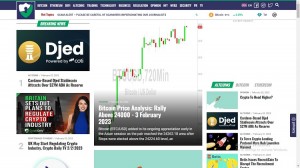 In addition to that, it includes facts pertaining to NFT and the metaverse. Aside from that, its breaking news section offers the most recent crypto data and events across the global economic and financial markets that are influencing the key crypto assets, as well as the most recent innovations that have been included into the market.
10.Coin Dance
Coin Dance is a research tool that focuses heavily on bitcoin data that you may want to check out. The software keeps tabs on a wide variety of variables, such as mining breakdowns, harsh rates, network nodes, fees, and block sizes. You may also sort the data based on the nation to get a better idea of how widespread cryptocurrency use is.