Various financial market analyses, especially cryptocurrency, have drawn people's attention to this market because most people believe this style can reveal the secret of the market.  The point is that there is no real puzzle in this market, there is no way to tell the market 100%. But perhaps you can use time analysis to understand when market trends change. Therefore, in this article, we try to provide information about timing analysis in technical analysis and examine the most important factors in timing analysis.
What is timing analysis in technical analysis?
In answer to this question, we can say that time analysis is an excellent and important tool for market analysts and traders, with the help of which they can extract important information from the market until Maximize their profits by using this information and predicting the market. In other words, periodic analysis means checking and analyzing the position of digital currency at different time intervals. During this review, patterns are identified over time, and generalizing them to the future helps to predict the state of the market and the trader gets a huge profit by executing the trade.
It is interesting to know that different tools are used in time analysis so that analysis can be done more precisely in each period. These tools include Ichimoku and Fibonacci indicators. Importantly, time analysis can be conducted over short periods, from several weeks to longer periods.

The most important factors in time analysis
As mentioned, timing analysis is one of the most important parts of technical analysis that every trader should put to good use. Time analysis has a special application in technical analysis and clears the way for the trader. When searching for time, attention should be paid to different things and sectors. For this reason, we try to analyze the most important aspects of studying time in this part of the article.
 Check the price chart
One of the most important factors in time analysis is examining the price charts of digital currencies. If you take the price chart away from you, there is nothing to say and no real analysis will come out. Price charts contain valuable and hidden information and should be more valuable than candles. You should be able to get chart patterns in different events.
Fibonacci
Another important factor in timing analysis is Fibonacci. You need to place horizontal lines that are support and resistance on the chart, the Fibonacci retracement levels are the same lines. These levels are created using two points at the top and bottom of the chart. If you pay attention Each Fibonacci level corresponds to one of the parallel higher coefficients or percentages.
What is the reason for using time analysis?
One of the reasons to use interim analysis is to identify and understand patterns of behavior in digital currency markets. Also, another reason why time analysis is more important is somewhat related to fundamental analysis and helps to find out the price of a digital currency over a certain period. But another thing we can show is that you can choose the time to enter the market or the time to exit to have the highest and lowest profit.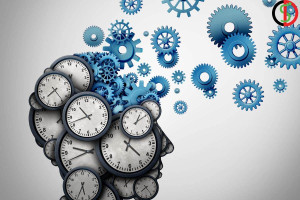 How to do time analysis?
It is important to know that we measure periods that have occurred in the past on the digital currency price chart and use Fibonacci ratios to predict times in the future that the digital currency price chart wants to reach and the probability of it happening is high. So, first, we know the behavior pattern and determine the best points for buying and selling digital currencies with the help of special tools and get a big profit by making transactions at these points. Of course, keep in mind that monitoring the price volatility of cryptocurrencies is a very important thing for time analysis analysts and professional traders to do.