The scalability issue of Ethereum has long been one of the challenges facing this blockchain network. Ethereum is very popular, the number of projects running on it and the number of transactions is huge. A set of these factors reduces the transaction speed in Ethereum and increases the cost of its transactions. Polygon as a second layer solution is designed to solve this problem. If we want to describe Polygon in one sentence, we must say that Polygon is a protocol for building an interconnected blockchain network, which works as a second-layer solution on the Ethereum blockchain, and its purpose is to solve the problem of Ethereum scalability.
To date, several networks and protocols have been developed to solve this problem; Some of them, like Cardano and Polkadot, are private blockchains that seek to become a competitor to Ethereum by supporting smart contracts and private applications. And some, like Polygon, are second-tier solutions that have gotten help from Ethereum itself to solve this problem.
What is a polygon?
Polygon Network was first introduced under the name Matic Network. This network attempts to create a secure solution for connecting and interacting with blockchain networks. The main goal of this project is to solve the main problems of Ethereum, namely the lack of scalability, limited bandwidth, high fees, delayed transactions and of course its low speed. For this purpose, A special sidechain or second layer is designed for it and Ethereum smart contracts are transacted on its platform. This layer makes off-chain confirmation with security and of course high speed. This means that there is no longer a long process of creating blocks to verify each transaction or contract. Because they are all done outside the main chain and in the second layer.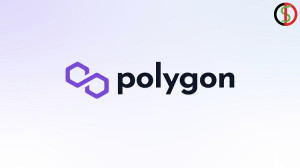 Since the launch of this network until February 2021, its token price was still in a small range. The reason for this is the doubts of investors about the network achieving its goals. But this month, the development team introduced the second layer technology under the title Ethereum Matic Network 2 and published it under the Polygon brand. This page uses the most advanced technology called plasma, which can increase the speed and security of transactions and contracts. The same meant that the price of the Polygon coin experienced a very high growth after this date.
How does Polygon digital currency work?
Polygon's architecture can be described as a four-layer system that includes an Ethereum layer, a security layer, a polygon network layer, and an execution layer. As we said, the Ethereum layer is basically a set of smart contracts that manage things like completing transactions, staking, and communication between Ethereum and the various polygon chains. The security layer works alongside Ethereum and allows the chains to benefit from another security layer, due to the chains launched by the coin, it has the possibility to choose to send messages and communicate with each other in the Ethereum main chain.
These networks have an exclusive forum that is responsible for local consensus and block production. Likewise, network operators process and verify transactions as miners and can also facilitate users entering and exiting the chain. For the security of the network, Polygon relies on a group of validators (network operators) who are responsible for running a full node, generating blocks, validating and participating in contracts, and monitoring the main Ethereum network.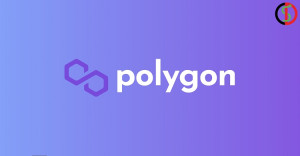 In addition to processing and verifying transactions like miners, Polygon network operators facilitate users entering and exiting the Polygon chain. For the security of the network, Polygon depends on a group of validators (network operators) responsible for running full nodes, generating blocks, validating and participating in consensus, and conducting audits on the Ethereum core system. To validate the Polygon network, users must deposit their MATIC tokens as collateral in Ethereum's main blockchain share management contract.
Rewards are distributed among them according to the shares of the collectors, and the reward balance of each user is constantly updated in the smart contract. Of course, validators can be fined and have their assets reduced if they do destructive things like double signatures. As long as two-thirds of the network's moderators are doing their job properly, the network is functioning properly.
What is Token Matic?
The MATIC token (MATIC) is the native cryptocurrency of the Polygon network and is used to facilitate development across the network. This token can also be used to invest and pay transaction fees. Users can earn MATIC tokens by donating computing resources and polygon network services. This can be done by verifying transactions or executing smart contracts on the internet. Additionally, by owning MATIC, users can also bet on online updates. Like many other digital currencies, the supply of MATIC tokens is limited, which means that according to the rules of the software, only 10 billion MATIC coins will be in circulation.
name token
matic
symbol
MATIC
blockchain
Ethereum
Token standards
ERC-20
Contract address
0x7D1AfA7B718fb893dB30A3aBc0Cfc608AaCfeBB0
Token type
tool
Total supply
8.7 Billion

/

10 Billion

Volume in circulation
8,734,320,000
✅Conclusion
Poligan digital currency can be considered as one of the top 20 currencies in the market. This coin is actually a symbol of the Polygon network, which aims to solve Ethereum's problems and, of course, facilitate communication between different blocks. This network was launched in India in 2017. This blockchain uses various technologies like proof of stake, ZK-rollups, plasma chain, etc. to achieve the above objectives. In a way, this technology has enabled this network to achieve various advantages such as high speed, durability, efficiency, etc. Yes, we should note that the bulk of this technology was announced in February 2021, following the rise of the Sharpie Token Matic or Polygon. This token underwent a proper renaming when it changed its name from Matic to Polygon.
The network's ability to solve Ethereum's problems has been demonstrated by the blockchain ecosystem and listed on prominent exchanges. Also, many wallets support it. These things are responsible for gaining huge market share. Of course, we should mention that Paligan still hasn't managed to accomplish most of his goals. In addition, it has many competitors that will surpass it in this direction. However, the development team said it could achieve its goals in the next few years. This gave investors hope for the future of the currency.