The MEXC exchange is one of the top 20 exchanges in the world based on the Coin Market Cap ranking established in 2018. One of the important aspects of this exchange is the way to identify his name. This exchange is also known as Max C, Maxi or MEXC. Some moneylenders try to scam unsuspecting people by using this same name. Therefore, you should be careful when using the name of this website.
Registration and activity of Iranians at the MEXC exchange
If you are active in the digital currency market, you should know that for many years, Iranians have faced many problems when operating in the currency. These problems are caused by cruel sanctions that prevent the authentication and registration of Iranian users in foreign and international exchanges. According to the operating rules of Maxi Exchange and due to compliance with international financial exchange laws, users from certain countries, such as Iran, are not allowed to register and authenticate in this exchange, and this exchange reserves the right to block the user's account.
Maxi exchange verification level
According to the support of the exchange, confirmation on the MAXC exchange consists of two main levels, which do not affect the services provided by the exchange and only change the daily withdrawal amount.
Basics: It allows the user to withdraw 80 bitcoins per day and the maximum daily transaction is $100,000.
Advanced: At this level, the user can withdraw up to 200 Bitcoins per day.
Institutional: Users at this level can withdraw up to 400 bitcoins per day and there is no trading limit for users at this level.
Is the MEXC exchange valid?
Currently, we see the operation of countless centralized and decentralized platforms that offer various services in the digital currency market, but an important question in this area is the reliability of these exchanges. Of course, not all active exchanges are reliable and fail to protect users' assets during extreme market swings. The MEXC digital currency exchange was founded in 2018 and is headquartered in the Seychelles.
Currently (October 1, 1402), the MEXC cryptocurrency exchange ranks 19th in the currency market cap ranking for centralized exchanges, with a daily trading volume of about $370 million a day.
It should be noted that listing the currency on the Coin Market Cap site can bring appropriate credibility to the platform in question and attract more capital to the exchange in question. To reassure users about their assets and give them more peace of mind, Maxi Exchange has released Coin Market Cap. Following the bankruptcy of FTX exchange, one of the largest exchanges in the world, several exchanges have published their asset listings in Coin Market Cap to gain more trust from users.
Who founded the MEXC exchange?
The founder of this exchange is not mentioned on the About Us MEXC Exchange page. A look at the exchange's LinkedIn page shows that a man named John Chen has been working as MXC's CEO for two years and three months. Before starting this exchange, he worked in various IT and IT companies.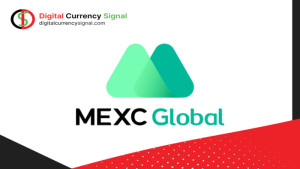 Among other members of this exchange, we can mention a person named Catherine Day, who works as a representative in this exchange. Before starting his career at MEXC, he also worked in crypto and previously worked as a project manager at the Kocoin exchange.
What are Maxi exchange services?
The MEXC exchange offers services such as spot trading, margin trading, ETF trading and the futures market. Other services of this exchange include:
A voting system for the list of new projects in this exchange and that receive an airdrop
Digital currency investment
Monetization programs for MEXC token holders
Ethereum staking, trading or holding cryptocurrency specified by the exchange to receive airdrops
Perform a series of actions to earn rewards for future market trades
Trade P2P
Copy trade
Demo offers
MEXC EXCHANGE SECURITY
The websites CoinZeco and CoinMarketCap each rate cryptocurrency exchanges based on a set of specific factors. The website calls the system Coin Gecko Trust Score, which includes factors such as daily trading volume, order book depth, cyber security, developed team, operations on the exchange, and how transactions are processed. Validity and reliability are determined based on these factors.
The CoinMarketCap website also has a rating system for digital currency exchanges that scores an exchange by looking at web traffic coefficient, average liquidity, trading volume, reliability of the trading volume announced by the exchange, etc. On this score, MaxiExchange has a score of 6.1 out of 10.
Should Iranian users use Maxi Exchange?
Our short and clear answer to this question is "no"; Because the exchange puts Iran on the list of countries it does not serve. On the other hand, the lack of transparency of the exchange's rules and procedures, low support and ranking among the lowest exchanges in terms of security make this exchange the most unsuitable option for Iranian users.
Currently, no centralized international exchange is allowed to serve Iranian users due to restrictions, but among these exchanges there are many exchanges that are not considered secure exchanges per se, and Iranian users choose this exchange. They take themselves seriously. Risk of losing their funds.
MEXC Exchange Alternative
So far, we have concluded that MEXC exchange is not a good option for Iranian users. Since this exchange does not provide complete and comprehensive services to users, it cannot be said that not using it creates a special void for users. Based on this, we will explore options for this exchange.
Almost every Iranian active in cryptocurrency has registered and logged into the Iranian stock exchange to do all their buying and selling there or used it to buy Tether and transfer to other exchanges. The National Centers understand the needs of the users and do their best to provide them with acceptable services. These exchanges also have many problems that plague users and cause problems for some of them.
Despite all these problems, internal communications are a good option for users who do not want to be involved in finding a fixed IP address and comply with security advice to work on external centralized communications. These exchanges are currently offering acceptable services to users and will provide more diverse services to users with future plans.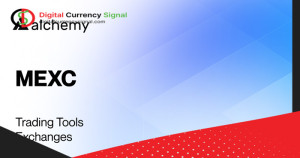 Another option for Iranians is to use decentralized exchanges. as you know, The nature of decentralized exchanges is such that they do not require authentication of their activity. Working with decentralized exchanges can be difficult for novice users, but learning how to work with these exchanges is considered a reasonable decision when working with centralized foreign exchanges is practically impossible. Finally, remember not to store your assets in a centralized exchange wallet, both overseas and local. By doing so, You effectively transfer your assets to the exchange; If there is a problem with the exchange. You risk losing your assets.
Useful Articles