The initial exchange offer, as the name implies, means initial token offering on the digital currency exchange platform. Unlike an initial coin offering (ICO), which is held directly by the project team, an exchange initial offering is managed by an exchange on behalf of the startup company to raise capital in exchange for token sales. Since the process of selling tokens is available on an online exchange, the issuer of the token must pay the exchange fee plus a percentage of their sales. Instead, the tokens sold will be listed on the exchange immediately after the IEO is completed.
Since a percentage of the sales of these tokens goes on the exchange, there will be ample incentive to cooperate in marketing and promotional activities. Those who participate in the exchange's initial offering do not send their money directly to the initial address but instead open an account with an organized exchange and purchase tokens using the currency in their wallet.
What is an initial exchange offer?
In answer to this question, we can say that Initial Exchange Offerings, or IEOs are a way to raise capital for a startup by selling digital currency tokens. These initial offerings are conducted through a peer-to-peer exchange, unlike a coin offering or ico. Exchanges approve digital currency projects and when they are approved, they sell their tokens in an event called an IEO. Interestingly, the initial offering of an exchange is called the distribution and sale of tokens, which is controlled by digital currency exchange.
IEOs are exclusively for exchange users. Although some of the exchange's initial offers will likely be made on different exchanges. Like ICOs, IEOs allow investors to receive new digital currencies or tokens while helping to raise funds for a new digital currency project. The initial offering of the exchange is the distribution and sale of tokens regulated by the digital currency exchange. You can also participate in these events and earn tokens.

Loss of restrictions with IEO
As the exchanges are supposed to stamp their name on the projects that launch and attract capital, they rigorously research them and only work with highly reputable teams. Ideas related to blockchain and cryptocurrency may seem very exciting and fantastic and capture the imagination and enthusiasm of investors, but digital currency exchanges do not support all ideas and work with practical issues, especially those with a clear roadmap. Although the risk for investors has been reduced due to restrictive rules, similar to STO, there are still no cumbersome STO restrictions for both party.
Due to mandatory recognition by partner exchanges, development teams are less regulated and people around the world can participate and invest in the exchange's initial offering. It is interesting to know that there is something called Pre-ICO, which means the injection of funds needed to stop the ICO itself. Even if a project has a unique and promising idea, if there is not enough advertising to promote it, the project will not be able to attract funding. Thanks to the initial launch of the exchange, the project has reached the hearing and opinions of countless cryptocurrency activists and is being promoted word for word.
Familiarity with exchanges that have IEO platforms
After you understand what IEO is, it is better to familiarize yourself with the exchanges that have an IEO platform, which we will introduce below. Note that several exchanges accept the most popular IEO, Binance Exchange. The popular exchange has launched a dedicated IPO platform called Binance Launchpad.  After the brilliance of this exchange, other exchanges entered the field and created and developed their platforms. The exchange includes:
Bitmax
OKEx
KuCoin
Huobi Prime
Bibox Orbit
ABCC Launchpad
Liquid ICO Market
COBINHOOD Coin Offering Platform
BitForex Launchpad
ExMarkets Launchpad
LATOKEN
Bgogo Apollo
Coinbene MoonBase
Coineal Launchpad
Probit Launchpad
IDAX Launchpad
Tokinex
io Startup
Huobi Prime
Bittrex International IEO
OK Jumpstart
Advantages of IEO
Reducing trust and fraud risks
The existence of trust is one of the main advantages of IEO. Please note that fundraising is done on a digital currency exchange platform. If a project wants to raise funds through the exchange platform, it will be thoroughly reviewed by the exchange. Note that not every project can attract capital easily and must have desirable quality indicators. The change examines all cases with high precision. This has led many people to trust the exchange. IEO exchanges can eliminate fake projects and gain people's trust well.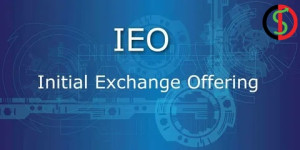 Security
Security in token sales is very important and should be taken care of. Sometimes sales websites are hacked, wallet addresses are changed, and money is transferred to other accounts and sites. In this case, people didn't get the signal and the money was gone. All these problems stem from a lack of security, so paying special attention to security is very important. It is better to pay attention to this important point that there is a lot of security in the initial supply of the exchange and there is no reason to worry.
Ease
Note that startups looking to issue tokens to raise capital will benefit from the secure and fearless process of setting up an IEO on an exchange. They indeed have to pay a certain amount and pay a part of the token sale, but they have delegated the difficult process of commercializing the ICO to them. It is better to know that the budget required for an initial offering of an exchange is less than the budget required for an ICO. In addition to the projects, it is possible to use the regular customers of the exchanges and attract the attention of investors.