Stay with Digital Currency Signal to review the article below
With the rise of decentralized finance (DeFi), many new ideas and innovations have been created, especially in the world of crypto gaming. One of the most interesting options for cryptocurrency games is the ability to earn money through them, which allows users to earn money while enjoying the game. In fact, the unique combination of role-playing games, unused NFT tokens, and digital currencies is a truly valuable experience that crypto games offer users. One of the most popular hidden games among users is Kryptomon; A game based on NFT tokens and earnings, inspired by Pokemon, Tamagotchi and CryptoKitties games. In this game, you have to take care of digital monsters as a trainer, train them and then lead them to the battlefield. If you want to know more about the amazing game Cryptomon, stay with us until the end of the article.
Introducing Cryptomon game
Kryptomon is an NFT-based blockchain game where players raise, train, and care for animated monsters called Kryptomons. Cryptomon game is a gaming project that is a combination of gaming and decentralized finance and is built on the Binance smart network. Kryptomon's gameplay is very similar to Pokémon, Tamagotchi, and CryptoKitties.
The Cryptomon game offers an immersive gaming experience in the metaverse. In this game, users assume the role of a trainer of their monsters and compete against other trainers. Players can use available tools and methods to win and defeat their opponents. It should be noted that the level of Cryptomons directly affects the gameplay of the users.
To learn about the world of cryptocurrencies, click on digital currency training.
What are the features of Cryptomon game?
Collections: Players can create collections of over 500 visual effects without actually playing the game. Various available items are combined to create Kryptomon's appearance, including head, tail, ears, mouth, wings, horns, etc.
Training: To train your NFT creatures, you must find training tickets in loot boxes. These tickets allow players to focus on Kryptomon's individual talent or stamina and improve stats.
Battle: Players compete against each other based on their Cryptomon level. They can choose between four types of attacks.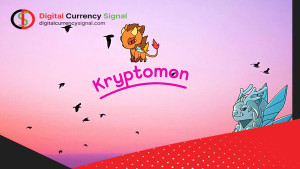 Cryptomon World: In this immersive massively multiplayer online role-playing game, Cryptomons can explore Kogea.
Pink Moon: During the full moon, players can wear VR goggles and walk around the city looking for strange objects.
Of course, unlike other NFT-based games, Kryptomon is not free and you must have at least one Kryptomon to start playing.
KMON digital currency in Cryptomon game
As mentioned in the previous sections, KMON is the main token of the Cryptomon game, which was created as a BEP-20 token on the Binance Smart network and acts as an in-game currency. The total supply of KMON digital currency is estimated to be 1 billion units.
Where is it possible to buy KMON digital currency?
Before you can buy KMON digital currency, you must first open an account with a digital currency exchange. In-game Kryptomon (KMON) can be purchased on most major cryptocurrency trading platforms. Including: OKX, Bybit, PancakeSwap, Binance, Coinbase, etc. You can also buy KMON directly from the Kryptomon Tokens page with a credit card.
Can you make money playing Cryptomon?
As mentioned earlier, Cryptomon is an NFT token and monetization game that allows players to earn money by playing. To earn money, players must participate in battles. That's why it's so important to defeat the digital monster.
Because you will need certain characteristics and assets to defeat your opponents.
In Kryptomon, monsters can compete in games to win prizes or increase their rank. Players can then redeem their winnings for real money. Another way to earn money is to find and sell rare monsters. The rarer the monster, the more valuable it is.
Projea Cryptomon NFT
Cryptomon recently announced the official launch of its wallet on the Binance NFT Market, one of the world's first physical NFT wallets. No, the letters "Physical" are not wrong. The term comes from the combination of two words: the physical world and the digital world. Basically, these NFTs offer both physical and digital advantages.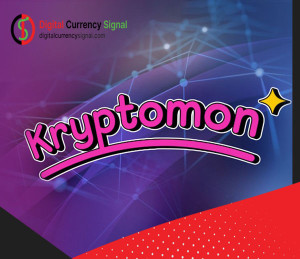 A limited edition set is available as part of the physical collection. Including the Hunter Club Hoodie, the serial number of the physical products matched the numbers on the digital version, ensuring the authenticity of the owner. There were 2,500 limited edition Physital NFTs available.
Is Cryptomon safe?
Overall, blockchain games provide a secure environment for players and developers. Blockchain technology actually uses data encryption and private/public key combinations to secure transactions. In addition, the assets and items you get in the game are yours and no one can reach or steal them.
the last word
In this article, we have introduced the Cryptomon game and its KMON token. Whether you like Pokemon-type games or want to keep up with the latest cryptocurrency trends, Cryptomon is worth a try. This game has many attractive features. Including: Creating NFTs and earning rewards as digital currencies. More exciting features should be added over time. Therefore, for those who want to make money from their gambling, Cryptomon can be an attractive proposition.