Today, the use of a suitable browser with good speed has become one of the daily needs in the Internet field, which is very important. Using this type of browser has become an integral part of life. It is interesting to know that the browsers that use this type of search engine to get the desired information are not limited to the browsers available on the Internet. Crypto browsers are one of the new types of browsers used in the field of digital currency markets to provide services related to the support of wallets, privacy, and security of users. Such browsers are only used in the crypto market or digital currency market. Crypto browsers, also known as blockchain browsers, focus on Web 3 technology and use decentralized ecosystems.
What is a crypto browser?
Crypto Browser is one of the browsers used in the field of digital currency or crypto market. Crypto Browser is known as a blockchain browser that uses web technology based on a decentralized system. This type of browser is used to bridge the gap between Web 2 and Web 3. These types of browsers are also used as wallets to store goods and provide programs such as shareware. By using this type of browser you can save your digital money. In addition, some of these types of browsers reward users with digital currency in return for encouraging users to use this type of browser.
Features of crypto browsers
Security and privacy are the most important features of encryption browsers. When choosing the best browser type, consider features such as offering rewards to users, using native wallets and extensions, blocking ads and trackers, etc. Each of these browsers is made with special purposes and different functions. The best crypto browsers try to cover a variety of services like supporting wallets, maintaining privacy, ensuring user safety, etc. When you are gathering information so that you can make the best decision to choose the best crypto browser, you should pay attention to the answers to the following questions:
Does Crypto Browser offer privacy features like ad blocking, tracker blocking, or a VPN?
Does the crypto browser use custom and plug-in wallets or does it rely on plug-in wallets?
Does this browser reward its users or not?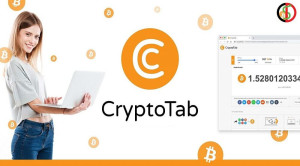 Among the features that a crypto browser should have are the following:
1.  VPN
Some cryptocurrency exchanges, including popular ones like Binance and Kocoin, allow users to trade cryptocurrencies anonymously. If you want to go a step further in your security, using a browser with a built-in VPN is a smart option. A VPN hides your real IP address and encrypts your device's traffic. If your browser doesn't have its own VPN, you can always use an add-on. Just make sure of its legitimacy and security before choosing and installing a VPN.
2. Internal wallet
Nowadays, having a browser with a built-in wallet is more than a necessity. Using this wallet, you can store and maintain your digital currency in your browser. This feature protects you from sharing your data with other platforms. Instead of using a crypto platform, do you want a browser that is an active part of your cryptocurrency trading? Having a cryptocurrency web browser with your wallet can help you achieve this goal. But don't forget that this is a new and developing feature and many web browsers don't support it yet.
3.  Delete history
Major cryptocurrency browsers do not log users' browsing history. Cryptocurrency web browser companies may use your browsing history to collect your personal information and share it with advertisers; Advertising is also annoying. This can be a disadvantage when doing your research (DYOR). There are many ways to delete browsing history in browsers. Some delete historical data after use or store it on your device. Ultimately, the best browsers for cryptocurrency trading don't save your browsing history as they do.
4. High speed
When trading cryptocurrencies, a quick switch decision can mean the difference between profit and loss. So you probably don't want to use a slow and unreliable cryptocurrency internet browser; You need something fast and reliable. Fortunately, many browsers are very good at this Some of them are built on the Chromium engine, which is the fastest browser development engine in the world
The best browsers for cryptocurrencies
1.  Brave cryptocurrency web browser
The Brave browser was first released in 2019 as a serious competitor to older browsers. This Chromium-based cryptocurrency web browser has an ad and cookie block called Brave Shield that prevents tracking by advertisers. It also allows you to choose whether you want blocked websites to recognize your device and script. This built-in ad-blocking feature makes Brave a secure, high-speed cryptocurrency browser.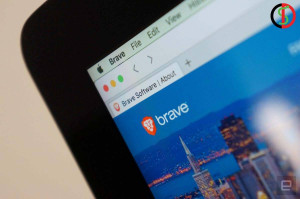 2. Tor browser
Before cryptocurrencies became popular, Tor was known as a private and secure browser. Tor does not work like a regular browser. This web browser transfers your data to the Onion network (a collection of nodes) and makes your traffic untraceable and anonymous. Tor also encrypts your traffic three times during this time. So, not only are you untraceable, but no one can identify you or track your behavior online. This means that in addition to using an exchange like Binance without knowing it, no one can say that you are a user using your browsing history and traffic.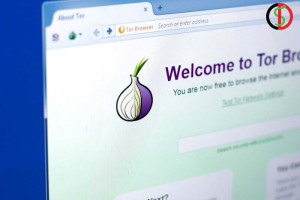 3.  Osiris browser
Osiris Browser is a relatively new browser and one of the best browsers for cryptocurrency trading. Not only does it have useful features for using the browser when it comes to cryptocurrencies, the developers have created Osiris specifically for cryptocurrencies. Golden Finance, the largest blockchain media in China, is the big name behind this browser, the third largest blockchain browser after Opera and Brave. Osiris is a website. Blockchain-related cryptocurrency, supporting Web 3.0 technology and special media. This website has a built-in Metawallet tool that supports a variety of features, freeing you to install a malicious plugin for this purpose.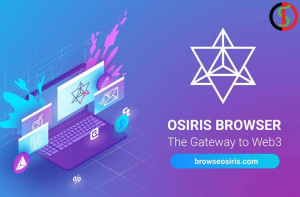 4. Opera-browser
If you are not comfortable with standard ads and trackers and want additional security with a VPN, Opera offers it for free. This browser has a built-in VPN that hides your IP address. By blocking ad scripts, you'll get extra page load speed, and you'll be able to browse the web anonymously and without tracking. This feature is available on desktop and mobile versions including Windows, Mac, Linux, iOS, and Android. Your daily experience with this browser will also be great. There are customization features such as project and workspace groups on tabs based on their focus. The Opera browser comes with a messenger and a player. You don't have to allow the browser to reply to messages or change your music.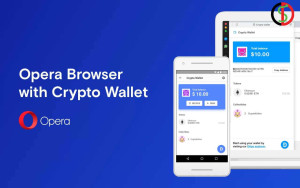 The last word
Cryptocurrencies have emerged as a new store of value and payment method in today's world. Since they are completely digital, holders and their owners need the most reliable, secure, and examples of crypto browsers that allow users to easily access their assets. The development of Web 3 is progressing at high speed and many products are adopting the developed web. So Web 2 is on the way, and this year we'll see the arrival of even more products for the third-generation Web and its services. Have you ever used a closed browser? How important is browser wallet integration and interaction with unknown applications? Share with us your experience of working with such platforms.